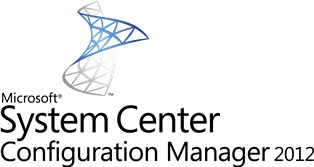 L'équipe ConfigMgr a publié un billet sur des astuces pour dépanner un problème avec le serveur de rapports de System Center 2012 Configuration Manager. Lorsque vous ouvrez le nœud de rapports de la console d'administration, le dossier reste vide. Le fichier de journalisation srsrp.log contient des erreurs comme celle-ci :
STATMSG: ID=7403
Failures reported during periodic health check by the SRS Server
Quand vous naviguez vers l'url du serveur de rapport(http://<SQLserverName>/Reports) vous recevez l'erreur suivante:
HTTP Error 404.0 - Not Found
The resource you are looking for has been removed, had its name changed, or is temporarily unavailable.
Ce problème survient en cas de conflit de ports sur le serveur. Vous pouvez avoir deux instances de rapports utilisant le même port (80 par exemple). Vous devez changer le port de l'instance par défaut.
Plus d'information sur le billet de l'équipe : http://blogs.technet.com/b/configurationmgr/archive/2013/03/06/support-tip-no-reports-show-up-in-the-console-after-installing-a-system-center-2012-configuration-manager-reporting-server.aspx