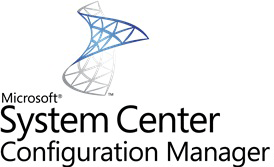 L'équipe ConfigMgr a publié un correctif (KB4517869) à destination de System Center Configuration Manager 1906. Le correctif s'applique au serveur de site, aux consoles, et aux clients.
Note : les sites secondaires doivent être mis à jour manuellement et une procédure permet de vérifier la mise à jour effective de leurs bases de données.
Parmi les corrections, on retrouve :
Administration
Les données d'appartenance à un groupe sont supprimées si le processus de découverte de groupe Active Directory échoue avec l'erreur suivante enregistrée dans le fichier adgdis.log
INFO: Processing search path: 'LDAP://<search path>.
ERROR: Decryption failed
ERROR: Failed to enumerate directory objects in AD container LDAP://<search path
Systèmes de site et serveurs de site
Un Management Point ne peut pas se connecter à un replica en lecture seule dans les environnements utilisant les groupes de disponibilité de SQL Server Always On..
Gestion de contenu et de la distribution de logiciels
Un Cloud Distribution Point peut maintenant être défini comme la source de contenu d'un Pulli Distribution Point sur le site central d'administration (CAS).
Les paramètres ACP (Alternate Content Provider) ne sont pas définis comme prévu dans la stratégie pour les paramètres client personnalisés. Les clients concernés doivent supprimer les paramètres personnalisés d'origine du client, puis les recréer après l'installation de cette mise à jour.
Les caractères spéciaux, tels qu'une apostrophe, dans les métadonnées provoquent l'échec de l'évaluation des groupes d'applications. Le fichier SettingsAgent.log contient des entrées similaires aux suivantes : Error 0x80040e14 occurred when executing 'INSERT SettingProperties(SAId, Name, LanguageId, Value) VALUES(1, 'InfoUrlText', 0, 'What's new')
Déploiement de système d'exploitation
L'éditeur de séquences de tâches peut renvoyer une erreur de mémoire insuffisante lorsque vous essayez d'enregistrer des séquences de tâches volumineuses.
Console d'administration
La console ConfigMgr peut se terminer inopinément après avoir réévalué les règles de Management Insight ou synchronisé les mises à jour tierces.
Windows Server 2019 s'affiche comme Inconnu dans le tableau de bord Microsoft Defender Advanced Thread Protection.
Pour installer la mise à jour, rendez-vous dans la partie Updates and Servicing de la console d'administration.
Plus d'informations sur la KB4517869 Update Rollup for System Center Configuration Manager current branch, version 1906