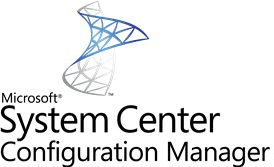 Microsoft a publié un correctif hors cycle pour System Center Configuration Manager 1802 concernant un problème touchant le Software Center. Le problème survient si vous devez installer un programme en libre-service, ciblé sur des utilisateurs ou une collection de groupes d'utilisateurs.
Dans ce scénario après le démarrage de l'installation, le Software Center (SCClient.exe) s'arrête inopinément et vous pouvez voir l'événement 1026 dans le journal d'événements :
Application: SCClient.exe
Description: The process was terminated due to an unhandled exception
Exception Info: System.NullReferenceException
Pour ce faire, Microsoft a publié le correctif 4345216 à installer séparément. Il est recommandé de n'appliquer le correctif uniquement si vous observez le problème. Notez que l'installation de ce correctif, nécessite l'application de la mise à jour 4163547.
Plus d'informations sur la KB4345216 Software Center terminates unexpectedly in Configuration Manager current branch, version 1802