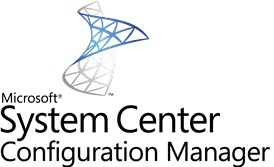 Nous sommes nombreux à constater des erreurs SQL sur des infrastructures System Center Configuration Manager 1706 fraichement mises à niveau. Les erreurs sont levées par le composant SMS_HIERARCHY_MANAGER dans la console d'administration via les composants de site :
Microsoft SQL Server reported SQL message 2627, severity 14: [23000][2627][Microsoft][SQL Server Native Client 11.0][SQL Server]Violation of PRIMARY KEY constraint 'SUM_DriverUpdates_PK'. Cannot insert duplicate key in object 'dbo.SUM_DriverUpdates'. The duplicate key value is (d8483f4f-0390-49db-b251-faf884dd8eaf
Le fichier de journalisation hman.log renvoie l'erreur :
Failed to execute [exec spPopulateDriverUpdatesFromAdminUIContent]
L'équipe ConfigMgr est au courant du problème et travaille à un correctif. L'impact est que l'administrateur ne peut pas voir les mises à jour de drivers à destination des périphériques Surface. Ceci constitue une des nouvelles fonctionnalités de la version 1706.