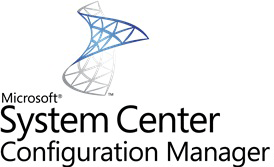 Microsoft a publié un correctif pour un problème touchant System Center Configuration Manager 1610. Le problème survient dans les conditions suivantes :
Un client ConfigMgr Current Branch a été déployé en utilisant la tâche Setup Windows and ConfigMgr
Après la mise à niveau du client 1610, un correctif ou un pack de langue est installé (ou supprimé) par la fonctionnalité Automatic Client Upgrade.
Dans ce scénario, le client est bloqué dans le mode de provisionnement (provisioning).
Vous pouvez confirmer que le client est dans ce mode, en regardant la valeur ProvisioningMode dans HKEY_LOCAL_MACHINE\Software\Microsoft\CCM\CcmExec.
Pour résoudre le problème, vous devez installer le correctif présent dans la partie Updates and Servicing (ou exécuter l'outil du mode hors ligne). Ceci permet d'empêcher le problème pour les clients qui ne sont pas déjà dans le mode de provisionnement.
Pour les autres, vous devez utiliser la ligne de commande suivante (avec les privilèges élevés) :
Powershell.exe Invoke-WmiMethod -Namespace root\CCM -Class SMS_Client -Name SetClientProvisioningMode -ArgumentList $false
Source : FIX: New deployments are unavailable in Software Center on Configuration Manager clients