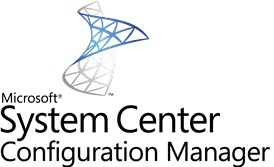 Microsoft a publié un article dans la base de connaissances concernant System Center Configuration Manager 1511. Le problème survient lorsque le site est installé dans un chemin qui fait plus de 68 caractères. Dans ce cas, les mises à jour du produit présentes dans Updates and Servicing peuvent ne pas être téléchargées. Vous observez les erreurs suivantes dans le fichier Dmpdownloader.log :
Error: Failed to calculate hash for file 'E:\Program Files\Microsoft System Center 2012 R2\Configuration Manager\CMUStaging\037CD17E-4D7B-40E1-802B-14BB682364C7\SMSSetup\Licenses\SYSTEM_CLR_TYPES_FOR_MICROSOFT_SQL_SERVER_2014\System_CLR_Types_for_Microsoft_SQL_Server_2014-Chinese_Traditional.pdf' with error 0x80070002
Failed to validate hash for file E:\Program Files\…
Failed to install update files. CONFIGURATION_MANAGER_UPDATE
Une nouvelle mise à jour est proposée pour corriger ce problème. Cette dernière n'est pas proposée aux sites qui sont installés avec un chemin qui fait moins de 68 caractères.
Si vous souhaitez appliquer ConfigMgr 1602 ou 1606, les deux mises à jour sont marquées comme Not Applicable tant que vous n'avez pas installé le correctif.
Obtenir plus d'informations : KB3163344 – Product updates are not downloaded in System Center Configuration Manager