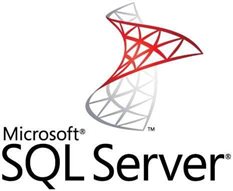 Microsoft publie une nouvelle version (Septembre 2020) d'Azure Data Studio, précédemment connu sous le nom SQL Operations Studio. Azure Data Studio offre une expérience d'éditeur moderne avec IntelliSense, des extraits de code, l'intégration du contrôle des sources et un terminal intégré.
Les utilisateurs passent de plus en plus de temps à travailler sur l'édition des requêtes que sur toute autre tâche avec SQL Server Management Studio. Pour cette raison, Azure Data Studio a été conçu pour se concentrer en profondeur sur les fonctionnalités les plus utilisées, avec des expériences supplémentaires disponibles comme des extensions optionnelles. Cela permet à chaque utilisateur de personnaliser son environnement comme il utilise le plus souvent.
Cette version intègre les changements suivants :
Nouvelles fonctionnalités pour Notebooks :

Mode texte enrichi
Double-cliquez pour éditer
Epingler
Support des nouvelles versions de Jupyter Books
SQL Notebooks prend désormais en charge le streaming des résultats pour les longues requêtes.

Public Preview de l'extension SQL Database Projects.
Public Preview de l'extension Kusto (KQL).
Support en preview d'Azure Arc pour déployer des contrôleurs de données, Postgre, des instances gérées pour Azure Arc, pour se connecter à des contrôleurs de données, pour accéder aux dashboards de service de données, Azure Arc Jupyter Book
Support de Azure SQL Edge.
Disponibilité générale de l'extension Import.
Quand utiliser Azure Data Studio ?
Vous devez utiliser macOS ou Linux
Vous devez vous connecter sur un cluster big data SQL Server 2019
Vous passez plus de temps à éditer ou exécuter des requêtes
Vous voulez de visualiser rapidement des graphiques et de visualiser des ensembles de résultats
Vous avez un besoin minimal d'assistants
Vous n'avez pas besoin de faire de configuration administrative profonde
Quand utiliser SQL Server Management Studio ?
Vous passez la plupart de votre temps à des tâches d'administration de bases de données.
Vous avez besoin de faire une configuration administrative importante
Vous effectuez la gestion de la sécurité, y compris la gestion des utilisateurs, l'évaluation des vulnérabilités et la configuration des éléments de sécurité.
Vous utilisez les rapports pour SQL Server Query Store
Vous devez faire des optimisations de la performance et utiliser des tableaux de bord
Vous avez besoin d'accéder aux serveurs enregistrés et de contrôler les services SQL Server sous Windows
Plus d'informations : The September 2020 release of Azure Data Studio is now available - SQL Server Blog (microsoft.com)
Pour rappel, ces outils sont disponibles depuis Windows, macOS, et Linux pour permettre de gérer SQL Server, Azure SQL Managed Instance, Azure SQL Database, Azure SQL Data Warehouse, et SQL Server 2019 Big Data Clusters.