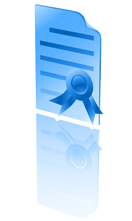 L'équipe BornToLearn vient de publier un nouveau billet pour annoncer une rationalisation des certifications techniques. On retrouve ainsi 5 nouveaux statuts Microsoft Certified Solutions Expert (MCSE) et Developer (MCSD) :
MCSE: Cloud Platform and Infrastructure est focalisé sur Windows Server, System Center et Microsoft Azure.
MCSE: Mobility est focalisé sur Windows Client et Enterprise Mobility + Security
MCSE: Data Management and Analysis est centré sur la validation des compétences à la fois On-Premises et Cloud pour les produits et services sur la donnée.
MCSE: Productivity est tourné sur la validation des connaissances sur Office 365, SharePoint, Exchange, and Skype for Business
MCSD: App Builder pointe les compétences sur le développement d'application Web et Mobile.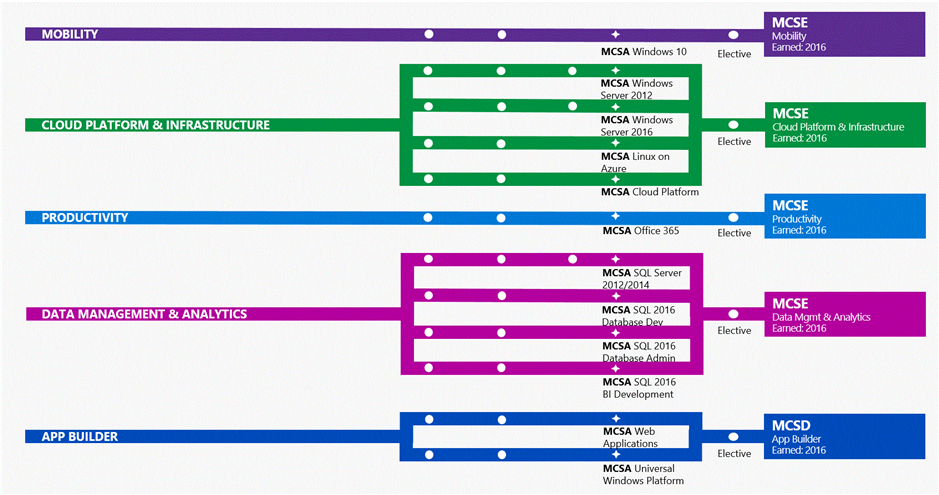 Les transcripts ont été mis à jour pour ces nouveaux statuts conformément à ceux éventuellement déjà acquis et toujours actifs dans la liste suivante :
MCSE: Server Infrastructure
MCSE: Private Cloud
MCSE: Data Platform
MCSE: Business Intelligence
MCSE: Enterprise Devices and Apps
MCSE: SharePoint
MCSE: Communication
MCSE: Messaging
MCSD: Universal Windows Platform
MCSD: Web Applications
MCSD: SharePoint Applications
Note : Ces derniers seront retirés à partir du 31 mars 2017.
Pour ceux qui ont des MCSE ou MCSD inactifs, ils peuvent se re-certifier ou prendre un examen de la liste associé au nouveau statut pour être mis à jour.
Source : https://borntolearn.mslearn.net/b/weblog/posts/microsoft-streamlines-technical-certifications