Microsoft vient de mettre à disposition la Technical Preview 2108 (5.0.9060.1000) de Microsoft Endpoint Configuration Manager. Pour rappel, Microsoft a annoncé le renommage de System Center Configuration Manager pour faire partie d'une même suite avec Microsoft Intune, Desktop Analytics, Autopilot, etc. sous le nom Microsoft Endpoint Manager. L'outil ne fait donc plus parti de la gamme System Center. Si vous souhaitez installer cette Technical Preview, vous devez installer la Technical Preview 2010 puis utiliser la fonctionnalité Updates and Servicing (nom de code Easy Setup).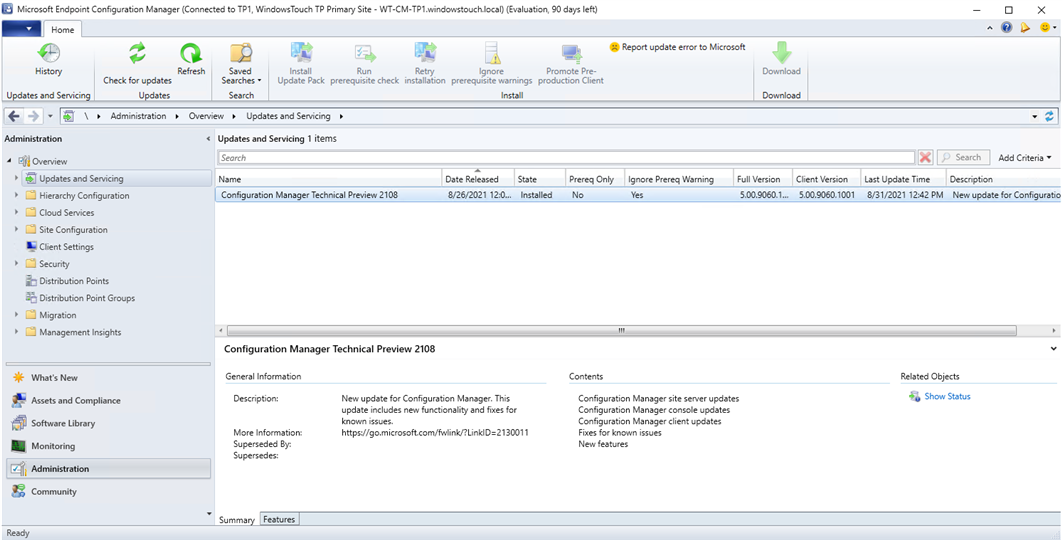 Microsoft Endpoint Configuration Manager TP 2108 comprend les nouveautés suivantes :
Administration
Vous pouvez désormais exporter le contenu d'une vue en grille dans la console d'administration, ainsi que les en-têtes de colonne, vers un fichier CSV. Il était déjà possible de couper et coller à partir d'une vue. Vous pouvez exporter tous les éléments ou certains éléments sélectionnés dans les nœuds suivants : Device Collections, User Collections, Devices, Users. Pour exporter les informations, sélectionnez Export to CSV file depuis le ruban ou dans le menu contextuel. Choisissez Export selected items pour exporter uniquement les éléments que vous avez déjà sélectionnés.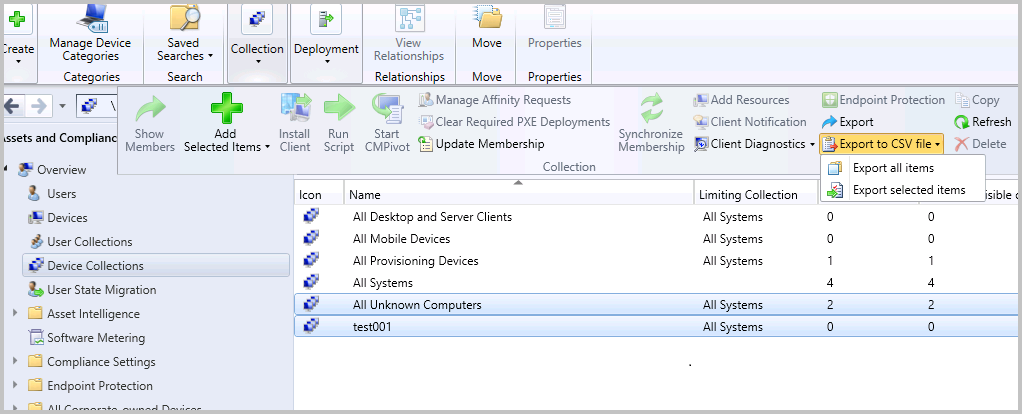 Dans la ConfigMgr 2107, il est possible d'utiliser l'administration service pour configurer des propriétés personnalisées sur un périphérique. Ceci permet d'ajouter des données externes au périphérique faciliter le déploiement, la création de collection, etc. Cette Technical Preview permet de créer et d'éditer les propriétés personnalisées depuis la console d'administration depuis l'enregistrement.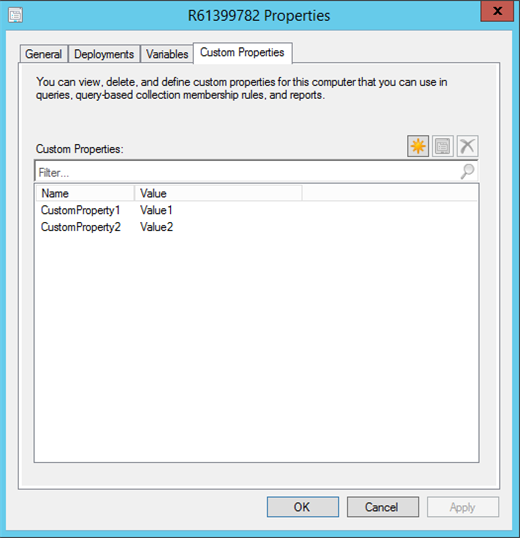 Clients
Vous pouvez maintenant séparer le logo que vous avez spécifier pour les notifications Windows 10 de celui du logo du Software Center/Centre Logiciels.
PowerShell
On retrouve de nouvelles cmdlets :

Get-CMDeploymentTypeRequirement.
Get-CMSecurityRolePermission
Set-CMSecurityRolePermission
Plus d'informations sur : Technical preview 2108 - Configuration Manager | Microsoft Docs