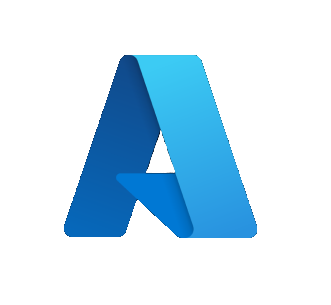 Microsoft a introduit un ensemble de nouveautés dans Microsoft Cloud App Security (MCAS), sa solution Cloud Access Security Broker (CASB). Comme pour les autres services, je vous propose un résumé des changements et fonctionnalités que Microsoft a pu introduire dans le mois.
La version 199 apporte les changements suivants :
Le tableau de bord amélioré d'état de santé de Cloud App Security Service est désormais disponible dans le portail Microsoft 365 Admin pour les utilisateurs disposant des autorisations Monitor service health. Dans le tableau de bord, vous pouvez configurer des notifications, permettant aux utilisateurs concernés de rester informés de l'état actuel de Cloud App Security.
Dépréciation du support d'AIP : La gestion des étiquettes à partir du portail Azure Information Protection (classic) est dépréciée à partir du 1er avril 2021. Les clients ne bénéficiant pas de la prise en charge étendue d'AIP doivent migrer leurs étiquettes vers Microsoft Information Protection pour continuer à utiliser les étiquettes de sensibilité dans Cloud App Security. Sans migration vers Microsoft Information Protection ou support étendu AIP, les politiques de fichiers avec des étiquettes de sensibilité seront désactivées.
Le déploiement de DLP en temps quasi réel est terminé pour Dropbox, ServiceNow, AWS et Salesforce.
Cloud App Security prend en charge (en Public Preview) la substitution des étiquettes de sensibilité pour les fichiers qui ont été étiquetés en dehors de Cloud App Security.
Microsoft a étendu les événements disponibles dans Cloud App Security. Microsoft 365 Defender Advanced Hunting inclut désormais la télémétrie de Microsoft OneDrive, SharePoint Online, Office 365, Dynamics 365, Dropbox, Power BI, Yammer, Skype for Business et Power Automate, en plus d'Exchange Online et Teams, qui étaient disponibles jusqu'à présent.
La version 198 introduit les changements suivants :
Exclusion des entités des groupes Azure Active Directory de la découverte : Microsoft a ajouté la possibilité d'exclure les entités découvertes en fonction des groupes Azure Active Directory importés. L'exclusion des groupes AAD masque toutes les données liées à la découverte pour tous les utilisateurs de ces groupes.
Support du connecteur API pour les versions ServiceNow Orlando et Paris : Microsoft a ajouté le support du connecteur API de ServiceNow aux versions Orlando et Paris.
Microsoft a ajouté une nouvelle case à cocher aux stratégies de session qui traite toutes les données qui ne peuvent pas être analysées comme une correspondance pour la politique. Dépréciation : Cette fonctionnalité remplace à la fois Treat encrypted as match et Treat files that cannot be scanned as match.
Plus d'informations sur : What's new with Microsoft Cloud App Security