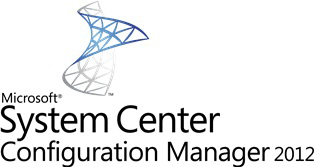 Comme chaque mois la documentation de System Center Configuration Manager est mise à jour. Cette mise à jour inclut des changements pour SCCM 2007 et ConfigMgr 2012.
Pour ConfigMgr 2012 :
Supported Configurations for Configuration Manager
- Mise à jour des informations suivantes :
Support de SQL Server 2012 SP1.
Le support et les informations sur le fallback status point sont corrigés pour supprimer une information portant à confusion faisant penser qu'un seul FSP est supporté par site primaire.
Configure Database Replicas for Management Points
- Mise à jour de la procédure pour désinstaller un réplica de base de données pour ajouter l'action manquante pour désactiver la publication sur la base de données de serveur de site.
How to Install Clients on Mac Computers in Configuration Manager
- Mise à jour pour clarifier que pour que les systèmes de site doivent être configurés pour accepter les connexions clientes à partir d'Internet le serveur de site doit être configuré avec un FQDN internet et ce même s'ils n'ont pas un accès à Internet. Si ces serveurs ne sont pas accessibles par Internet, vous pouvez spécifier le nom Intranet comme nom Internet.
De plus, il a été précisé que lors de l'enregistrement d'un ordinateur Mac en utilisant la ligne de commande, vous observez deux demandes de mot de passe identique. La première est celle du super utilisateur et la seconde celle permettant d'accéder au modèle de certificat utilisé pour l'enregistrement.
Administrator Checklist: Configuring Configuration Manager to Manage Mobile Devices by Using Windows Intune
- Nouveau sujet qui résume les étapes requises pour configurer le connecteur Windows Intune afin de gérer les périphériques mobiles comme Windows RT, Windows Phone 8, iOS, et Android.
Pour SCCM 2007 :
Configuration Manager 2007 SP2 Supported Configurations
- Mise à jour des informations de support:
SQL Server 2012 SP1
Windows BranchCache pour Windows 8 et Windows Server 2012