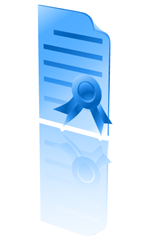 L'équipe BornToLean a publié un billet concernant les périodes de Beta-testing des certifications. En effet, il s'avère que Microsoft fait face à un nombre important d'utilisateurs qui planifie le passage mais ne se présente pas à l'examen. Dans ce cas de figure, les opportunités de passage sont perdues et ne permettent pas à Microsoft d'obtenir les retours suffisants pour valider l'examen.
De ce fait, Microsoft change les conditions d'accès à ces examens. Auparavant, un voucher permettait le passage gratuitement. A partir de maintenant, Microsoft offrira un discount de 80% laissant 20% à la charge du candidat. A titre compensatoire si vous vous présentez à l'examen bêta, vous obtiendra 25% de réduction sur un futur examen passé dans l'année.
Ceci est notamment le cas pour la certification 537: Configuring and Operating a Hybrid Cloud with Microsoft Azure Stack et celles qui suivront.
Source : https://borntolearn.mslearn.net/b/weblog/posts/updates-on-microsoft-beta-exam-program-read-this