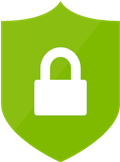 Microsoft a introduit un ensemble de nouveautés dans Azure Defender (anciennement Azure Security Center). Comme pour les autres services, je vous propose un résumé des changements et fonctionnalités que Microsoft a pu introduire dans le mois.
Après le l'Ajout du modèle de Workbook 'Compliance over time' à la galerie de Workbooks Azure Monitor, Microsoft vient de l'intégrer directement dans Azure Security Center via le menu Regulatory Compliance et un onglet Compliance over time Workbook.
Preview du déploiement automatique de Defender for Endpoint sur des machines Linux via Azure Security Center.
Azure Defender for container registries recherche désormais les vulnérabilités dans les images dans les registres protégés par Azure Private Link.
La page des recommandations comporte désormais deux onglets qui offrent d'autres moyens d'afficher les recommandations relatives à vos ressources :

Secure score recommendations - cet onglet permet d'afficher la liste des recommandations regroupées par contrôle de sécurité.
All recommendations - cet onglet permet d'afficher la liste des recommandations sous forme de liste globale. Cet onglet est également très utile pour comprendre quelle initiative (y compris les normes de conformité réglementaire) a généré la recommandation.

Security Center peut désormais provisionner automatiquement l'extension Guest Configuration d'Azure Policy (En Preview).
Les recommandations pour activer les plans Azure Defender prennent désormais en charge la fonction "Enforce" pour remédier automatiquement les ressources non conformes lorsqu'elles sont créées.
Deux nouvelles recommandations (en Preview) pour gérer les solutions de protection de terminaux incluant :

Endpoint protection should be installed on your machines : Pour protéger vos machines contre les menaces et les vulnérabilités, installez une solution de protection des points de terminaison prise en charge.
Endpoint protection health issues should be resolved on your machines : Pour résoudre les problèmes de santé de la protection des points finaux sur vos machines virtuelles pour les protéger contre les dernières menaces et vulnérabilités.
Dépréciation de la recommandation : 'Log Analytics agent health issues should be resolved on your machines'
On retrouve une nouvelle zone dédiée dans Azure Security Center afin de fournir un ensemble d'éléments d'auto-assistance pour résoudre les problèmes courants avec Security Center et Azure Defender.
Disponibilité Générale des rapports d'audit Azure du tableau de bord de conformité réglementaire

Les exportations CSV de données de recommandation sont désormais limitées à 20 Mo.
Plus d'informations sur : Release notes for Azure Security Center | Microsoft Docs