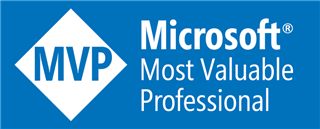 I received a very nice email on April 2, 2018 (New Caledonia timezone) from Microsoft telling me that I was awarded as a Microsoft Most Valuable Professional (MVP).
According to Microsoft, "Microsoft MVPs are a select group of experts who represent technology's best and brightest, and share a deep commitment to their communities". I'm very honored to be awarded as an MVP by Microsoft ! Thank you Microsoft !
I would like to thanks Martine Tiphaine (MVP Community Program Manager for New Caledonia) for the help with my application. I also would like to thanks Julien CHABLE for recommanded my name to the MVP Award Review Comitee, animating the MS Afterworks in New Caledonia with me and all his support ;).
Finally, I would like to thank my family, friends, colleagues and employer for supporting me and challenging me in everything I'm doing !
Thanks again everyone !